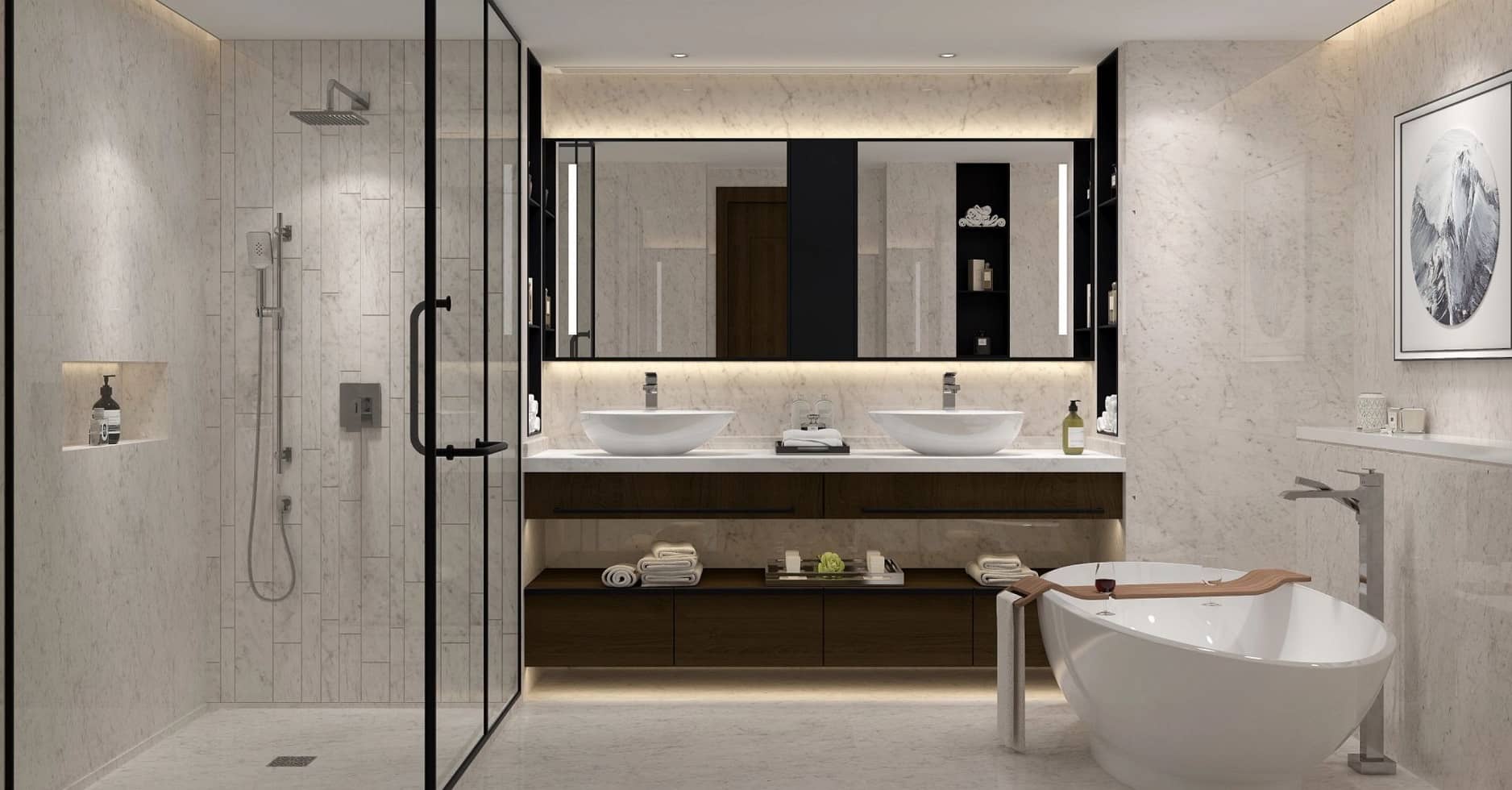 Bathroom Renovation
Quality Bathroom Renovations, Beautiful Bathroom Cabinetry, Straightforward Process, Affordable Design Packages.
Quality Bathroom Renovation in Greater Vancouver
Racer Renovations, with us homeowners get excited about their bathroom renovations. Wonder Why?
Even though we come with years of experience in bathroom renos, high level of expertise, top quality bathroom products and materials, most likely you aren't excited yet. Here it comes. We are very competitively priced. Our long term relations with suppliers and efficient working protocols in place allow us to bring you exceptional service at a bargain price! Give us a call to see for yourself.
What is also dear to us is that we come with a personal touch! Your dedicated project manager will become your best buddy for the duration of your project. We will help you plan your bathroom reno from scratch and make sure that you get the most out of your bathroom space. 
From concept to completion, we do it all, so you don't have to. Our Team is capable of handling any project, from tile and cabinets replacement to tub-to-shower conversion and walk-in-tubs installation. 
Remodel Your Bathroom With Racer Renovations
Custom bathroom cabinetry to optimise your bathroom space. Storage is essential to every bathroom. We can source any cabinet of any brand and in any style and material. Our Team will gladly guide you through the selection process to ensure you get the best of two worlds – great quality and good price. 
Complete bathroom renovation or partial reno. We are a one-stop turnkey shop for all your bathroom renovation needs. Our Team is capable and ready to take on a renovation of any size and scope, from simply replacing your bathroom vanities, tiles and light fixtures to a complete remodel of all your bathrooms.
From small powder rooms to luxury bathrooms, we never sacrifice style for functionality. We can make the most out of any bathroom space. With our extensive experience and deep expertise, we can definitely be helpful in creating a 3D vision of your new bathroom space. 
Get an All-inclusive Renovation Estimate
Request a Quick ballpark estimate to Get Started or schedule a Free on-site estimation & consultation to receive a detailed All-inclusive Estimate for your Project:
Bathroom Cabinets, Vanities & Tiles from Top Brands
Whether you prefer a classic looking style, or a minimalistic design bathroom, we can source and supply a full range of materials and bathroom accessories – bathroom flooring, cabinets, tiles of any kind and for any taste, water tech fittings and more. Our expert Team will help you match every component to ensure that they compliment each other. 
All of our materials are coming from trusted reputable suppliers and carry a manufacturer's warranty.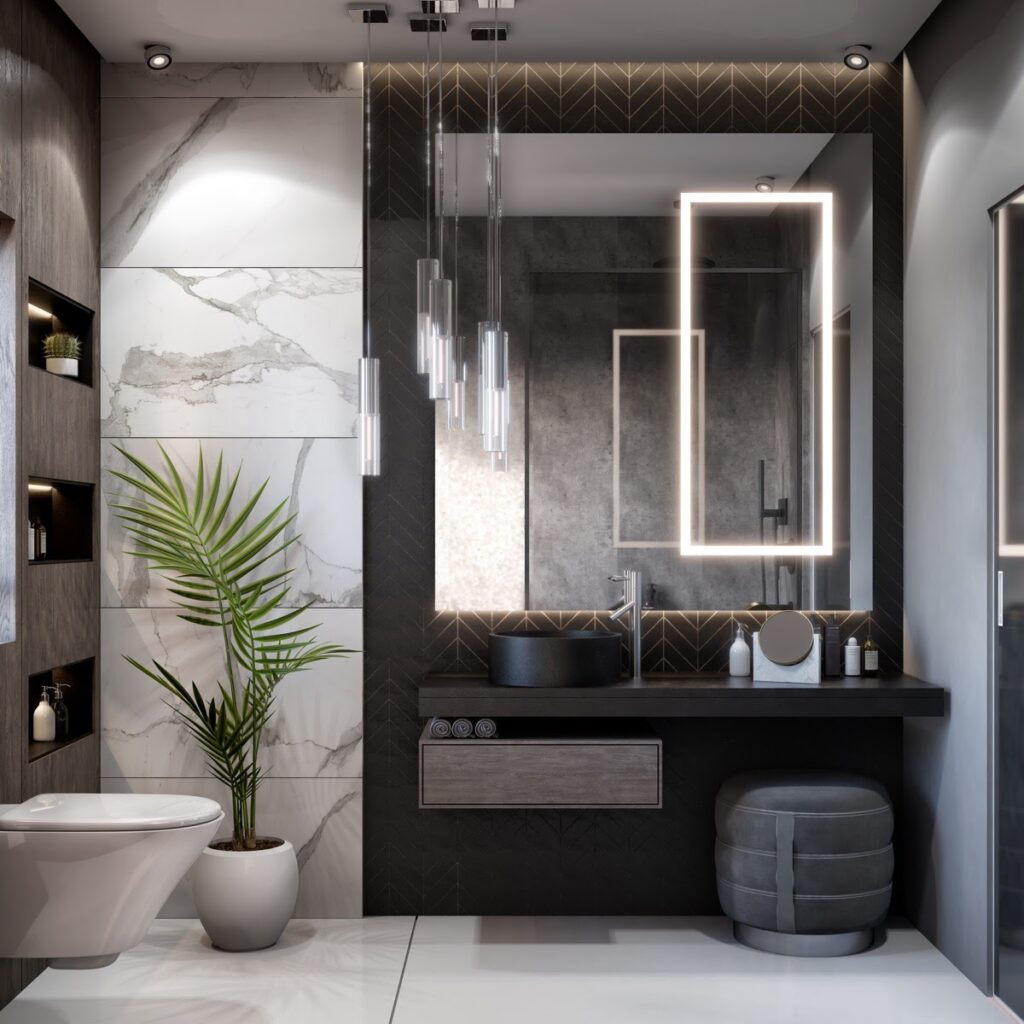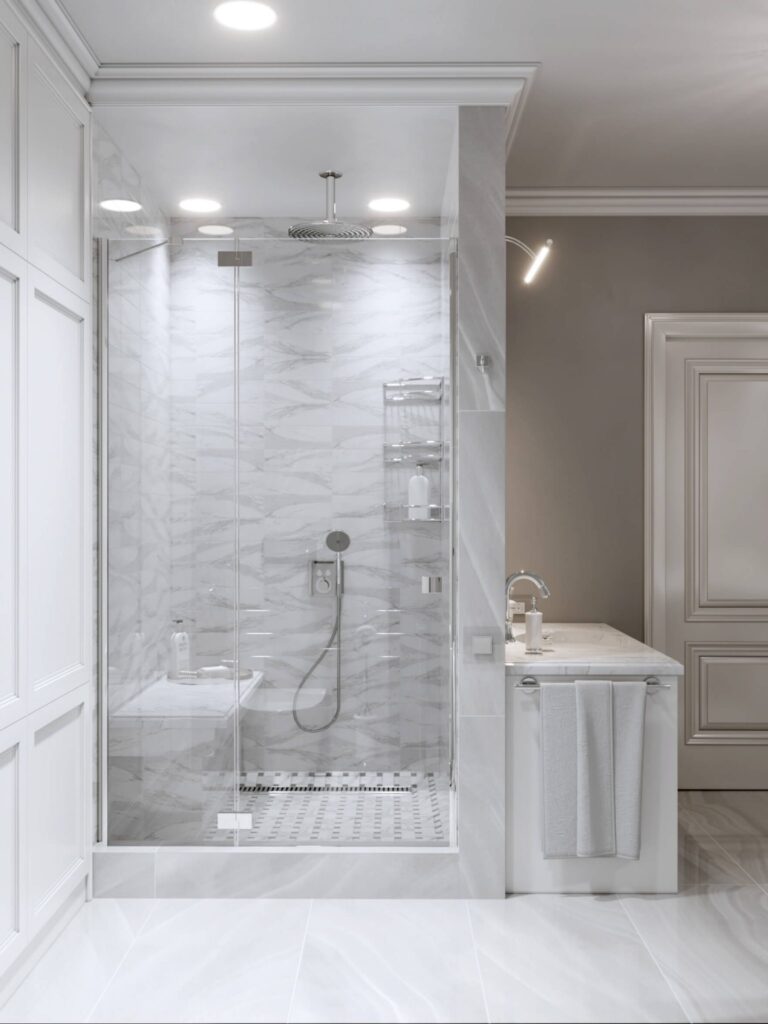 Bathroom Renovation Expertise at Exceptional Value
Quality materials are important in any renovation, but they are just one piece of a puzzle. How well these materials are incorporated in your bathroom space will depend on your renovation crew. Our renovation team is highly skilled in bathroom makeovers. Our skills have been sharpened by years of work and hundreds of completed successful projects.
Even though we all work towards the final result – the bathroom of your dreams, we want you to enjoy the process as well, not only the result. We know that proper communication is a big part of it. We will keep you well informed at every stage of your project, from design to installation and final cleanup. 
Best Price & Price-Match Guarantee
We guarantee you the best price, or we will do a full price match on an apple-to-apple basis. Get your Free No-obligation Kitchen Reno Estimate Now or Book in a Free On-site visit. 
Plan, Design and Build With Direct & Transparent Pricing
Do you have a vision of your newly renovated home? Or do you have no clue where to start?
No matter what stage of your planning you are at, we are here to help you plan, design and do a full or partial home renovation. We have been working with homeowners all over BC for years and have gotten to know what contributes to a successful reno project. 
First, you can definitely count on our expertise and ethics. Second, we can offer you a variety of options to fit any taste and budget. And finally, we strongly believe that communication is the key. So let's talk your project!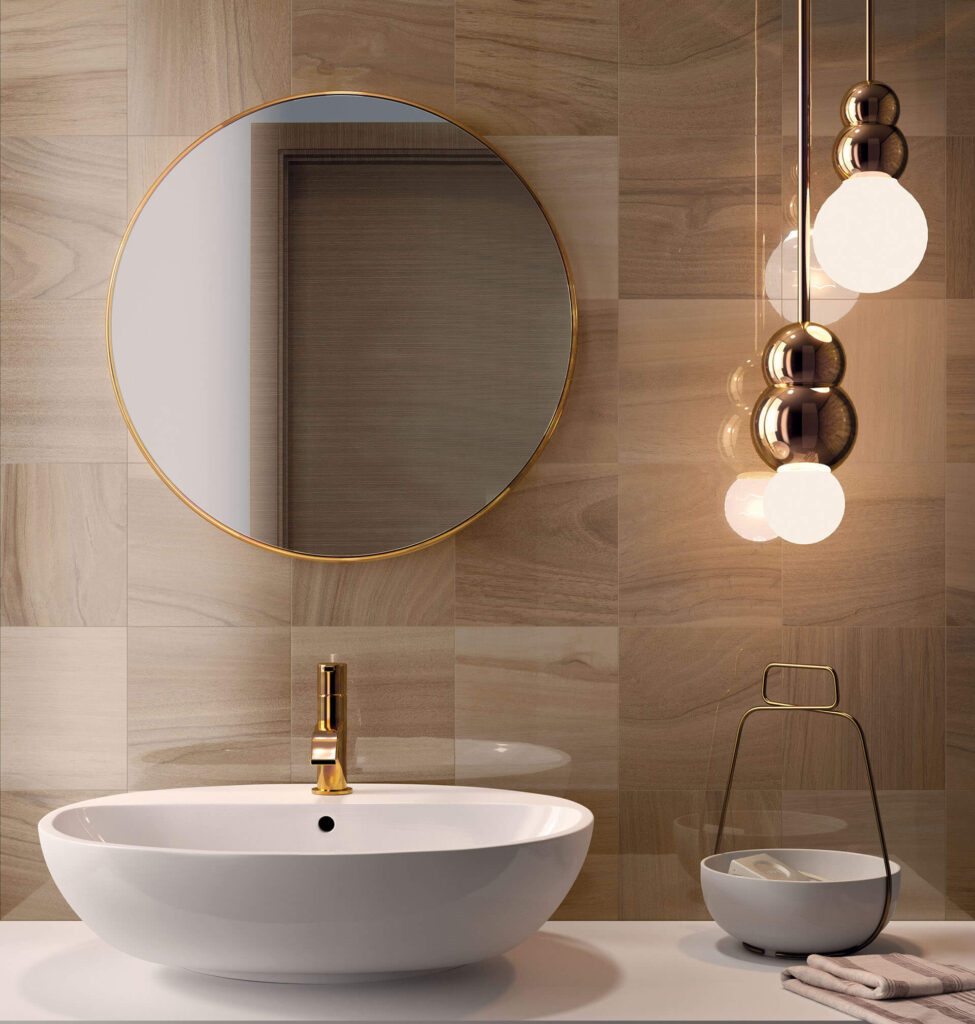 "Racer Renovations were fantastic to work with. They did a full remodel of our kitchen and two bathrooms. They were very timely, professional, and very helpful. We are thrilled with the finished project and would definitely use them again."
Chris (North Vancouver)

"Racer Renovations recently completed a full remodel of our kitchen. We couldn't have been any more impressed with the quality of their work and the functionality of the design. The whole crew, from plumbers to drywallers and tilers, have been a pleasure to deal with."
Steven (Vancouver)

"We hired Racer Renovations to do a full kitchen tear-down and rebuild for us, along with laying new hardwood floors throughout our house, replacing baseboards and trim. They did an absolutely beautiful job. The crew was professional and worked clean throughout the process."
Val (Maple Ridge)
Get an All-inclusive Renovation Estimate​
Request a Quick ballpark estimate to Get Started or schedule a Free on-site estimation & consultation to receive a detailed All-inclusive Estimate for your Project: